English plays an important part in the curriculum at Hindley J&I.
It is a subject in its own right and the way in which the children access other areas of the curriculum.

Through being taught to write and speak fluently, pupils learn to communicate their ideas and emotions to others.

Through reading in particular, pupils have a chance to develop culturally, emotionally, spiritually and socially.

Literature, especially, plays a key role in such development and reading also enables pupils both to acquire knowledge and to build on what they already know.

At Hindley J&I we believe that all the skills of language are essential to participating fully as a member of society.
Aims
The main aim for English at Hindley J&I is to promote high standards of literacy by equipping pupils with a strong command of the written and spoken word, and to develop their love of literature through widespread reading for enjoyment.

At Hindley J&I we follow the the National Curriculum for English to ensure that all pupils:

read easily, fluently and with good understandingdevelop the habit of reading widely and often, for both pleasure and information
acquire a wide vocabulary, an understanding of grammar and knowledge of linguistic conventions for reading, writing and spoken language
appreciate our rich and varied literary heritage
write clearly, accurately and coherently, adapting their language and style in and for a range of contexts, purposes and audiences

use discussion in order to learn; they should be able to elaborate and explain clearly their understanding and ideas
are competent in the arts of speaking and listening, making formal presentations, demonstrating to others and participating in debate.
Teaching reading using the Read Write Inc Phonics programme
Learning to read is the most important thing your child will learn at our school. Everything else depends on it, so we put as much energy as we possibly can into making sure that every single child learns to read as quickly as possible.
We want your child to love reading ? and to want to read for themselves. This is why we put our efforts into making sure they develop a love of books as well as simply learning to read.
How will my child be taught to read?
We start by teaching phonics to the children in Early Years. This means that they learn how to ?read? the sounds in words and how those sounds can be written down. This is essential for reading, but it also helps children learn to spell well. We teach the children simple ways of remembering these sounds and letters. Ask them to show you what these are.
The children also practise reading (and spelling) what we call ?tricky words?, such as ?once,? ?have,? ?said? and ?where?.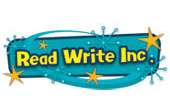 Click on the link above for further information about the Read Write Inc. Phonics Programme.
Phonics and Reading Schemes
The following are reading schemes used in school with KS1 and KS2 pupils to help with phonics and reading skills:
Early Years
&
Year One

Year Three
To
Year Six

A selection of 'real books' from popula
children's authors.
Understanding Progress in English: A guide for parents
click on link below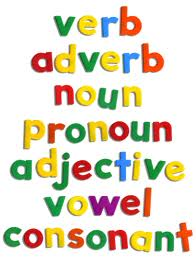 Usful Links